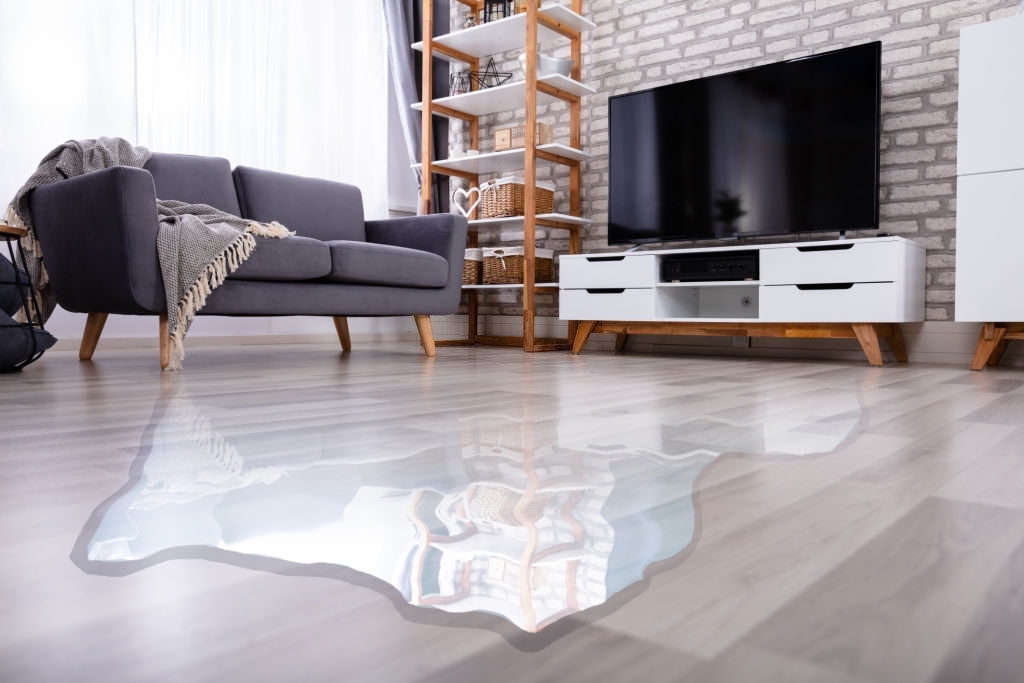 Water Damage and its sources
Regardless of its root cause, water damage comes in many forms and is difficult to predict. Water damage can be difficult to spot and can be caused by factors outside of your control. This is why it is important to be able to recognize potential sources of water damage and take preventative before it becomes a big problem. While also being able to recognize signs of water damage that has already occurred.
Water damage boils down to one simple factor, water getting in places that it has no business being. Since a lot of building materials are made to withstand prolonged exposure to water, water damage can be ubiquitous inside a property.
The source of water can be caused by several separate issues. Plumbing issues is a big one, burst/leaky pipes can spill water from inside the home. Water seepage from the outdoors, whether it be rainwater finding its way inside from crevices in the roof, to groundwater flooding a basement through cracks in the foundation. It can usually be separated into water from interior or exterior sources. 
Precautions
The sheer number of ways that water can find its way into the more delicate parts of your home may seem overwhelming, but making a habit of inspecting crucial areas of the building is a great way to prevent problems before they start.
Make sure to call professionals like us to inspect your plumbing every once in a while, especially if you live in an older building, as old aging plumbing is generally the most problematic. Look around for signs of leaks, discolored walls, streaks, or even signs of mold growth. Make sure to take proper winter precautions to ensure that frozen pipes do not ruin your plumbing.
Outside the building, inspect areas that you suspect may be allowing water to enter. Usually improperly sealed windows, doors, damaged roofs, and gutters. Also make sure to get the foundation of the building inspected at some point, cracks in the foundation could be allowing groundwater in without you even knowing it.
Found signs of water damage, now what?
Water damage needs to be solved by repairing the damage and solving the root cause. This can involve complex factors that are difficult for the layman, so it's best to call in the professionals. Calling us ensures that your home will get the best in terms of water damage repair; we have the tools and the expertise to give you quality assessments of the damage, and quality repairs.
We will analyze the scenario at hand and find the source of the damage. Our restoration services focus on being able to determine the best approach to returning your property to normal, and repairing any damage done. We will properly document everything and keep you updated on the situation, to ensure you have the knowledge that your home is in great hands.
I called these guys as i had some water damage in my basement from the plumbing up stairs and they found the problém fast, quickly they fix it and now im happy not to have any mold growth in my home!
I called This company last week for some mold removal in my basement to get it remediate and they I can't think them enough for the help that I got from Tyler ( Project Manager ) as he did a great job! I would call again this company! Once again Thank you!
Very amazing plumbing and cleaning work. I appreciate this team. I recommended all the staff of this team.
Schedule An Appointment
Or Get an Instant Quote